Probate sales are easier said than done because of the complexity involved in the procedure. Inheriting a house is not always a positive thing because the heirs may have to go through the difficulties of making decisions regarding the property. If you have a house in probate and are considering making a probate sale in Detroit, you need to know how you can sell it easily.
What is the Solution?
Sell your house in probate to cash home buyers and your life gets easier. This is the best way possible to sell a probate house quickly. With cash home buyers, you can:
Sell it in AS-IS condition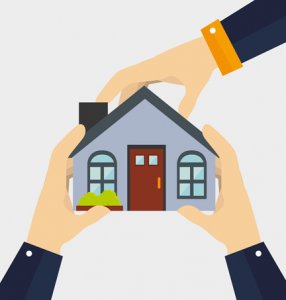 Selling a house in probate to cash home buyers facilitates fast and hassle-free selling. By doing so, you will not have to spend money out of pocket for making necessary repairs or renovations. A house in probate can deteriorate when it remains vacant in many cases.
Homeowners wish to close the deal without any hassles. And when you are selling it to a cash home buyer, you can expect the deal to close within a short span of time. The process of an informal probate in Michigan can save you from the complex situation of going through the legal procedure. With professional and reliable cash home buyers, you can expect the deal to be closed within 7 days but that does not require you make your decision in haste.
Resort to a simple process
No other process can be simpler than selling to a cash home buyer. This will take you away from the burdensome process of selling your house and towards a seamless closing of the deal that suits you.
By selling your house in probate in this manner, you are avoiding closing costs, real estate commissions and the cost of getting your home repaired or renovated. In other words, selling to cash home buyers does not burn a hole in your pocket and lets you save big on expenses.
To take the advantage of selling a house in probate to cash home buyers, you need to find out the best ones in the market and stay away from the unreasonable ones. For that, use all your resources available; talk to your friends and family and check online reviews to reach out to a number of cash home buyers.
Detroit Cash For Homes can lead you to the best offer for a probate sale in Detroit. Get in touch with us and one of our representatives will contact you to schedule a property visit. On visiting the property, we will help you understand the whole process so you can make the decision. Once you make up your mind, we will begin handling all the paperwork and other formalities to close the deal in the shortest time possible, i.e., 7 days.
Don't stress. Get in touch with Detroit Cash For Homes.